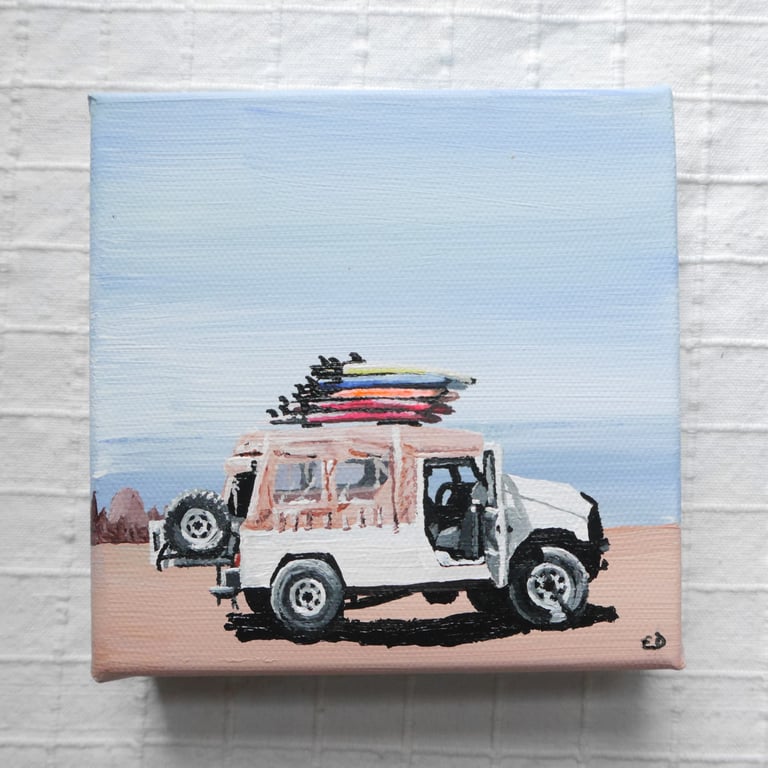 'Wave Hunting' - 5x5 inch - Acrylic Painting
Acrylic paint on a high quality 38mm deep edge canvas. Easy to hang, or stand on a shelf or mantle piece.
Waiting for lulls, watching for sets - the hunt for waves is almost as exciting as the thrill of catching them...
Postage included in price.